We create Kids Art and Entertainment Bags to keep your little ones creative. You don't have to run around through the city to get started as we deliver to your door step.
Our Starter Bag includes the following items
CRAYONS IN WOODEN BOX WITH SHARPENER AND ERASER
CRAFT STICKS
COLORED THICK PAPER
DIY MASK DECORATING
GOOGLY EYES
GLITTER
GLITTER GLUE
GLUE
MINDFUL COLORING SHEETS
READY MIXED WATER COLORS
POMPOMS
SCRATCH PAPER SHEET AND SCRATCHER
SMALL CANVAS WITH PRE-PRINT
WOODEN BOX FOR DECORATING
WOODEN BUTTONS AND KEYRING
WOODEN PAINTBRUSHES
Price per Starter Bag 139 AED
All items from the Starter Bag can be reordered.
How to order?
Place your order on WhatsApp to 050-2940036
Delivery
We deliver in Dubai starting from 30 AED (orders above 350 AED free delivery), other Emirates starting from 45 AED.
Payment Options
We accept bank transfer or cash on delivery.
Add-ons
You can top up your Starter Bag with several additional items from below, each Add-on is for one child.
Sand art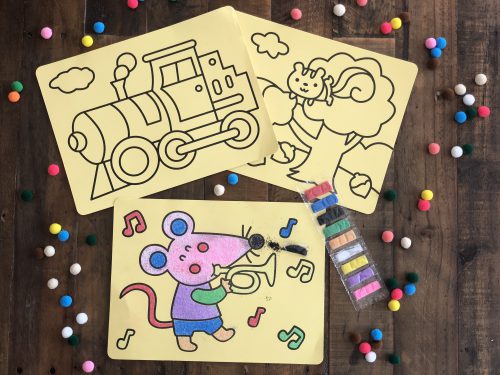 Price: per sheet 10 AED
2 mini canvas with easel, 6 colors and paintbrush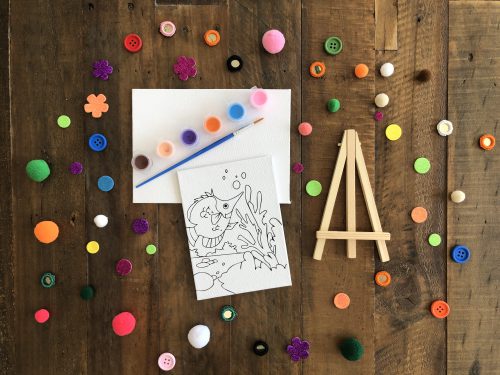 Price: 35 AED
Apron coloring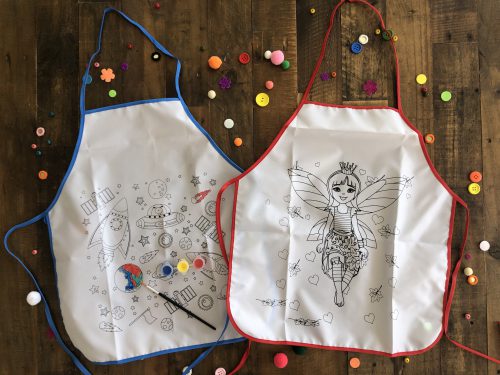 Price: each Apron 40 AED
Bag coloring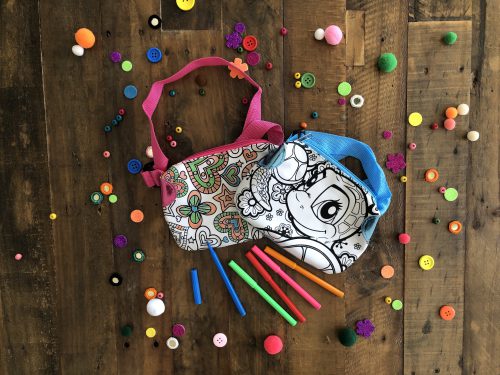 Price: each Bag 45 AED
Backpack coloring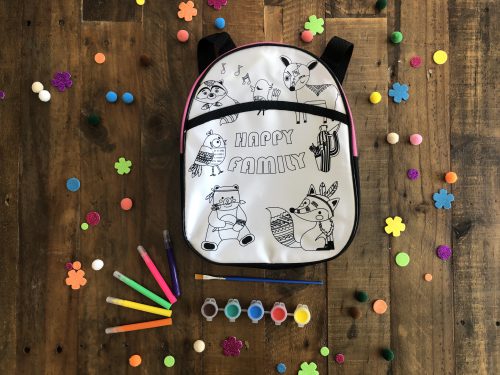 Price: 45 AED
Basecap coloring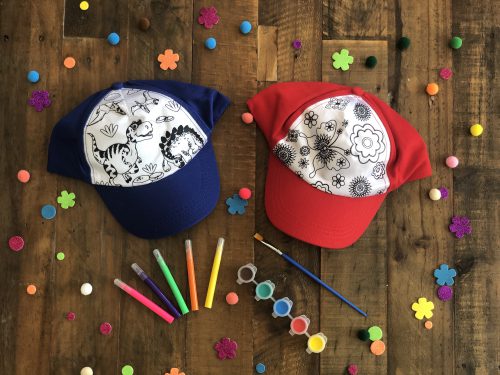 Price: each cap 35 AED
Bracelet making with wooden beads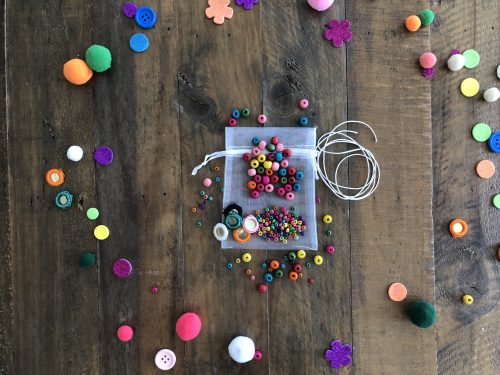 Price: 25 AED
Canvas (a4) with pre-print, 6 colors and paintbrush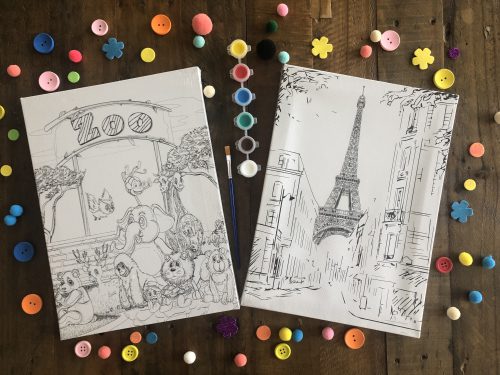 Price: each Canvas 25 AED
Fashion tote coloring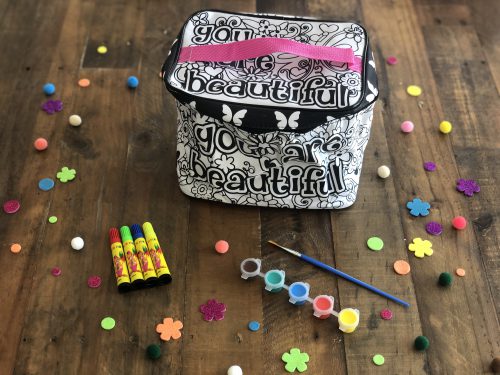 Price: 45 AED
Flower pot coloring including soil and seeds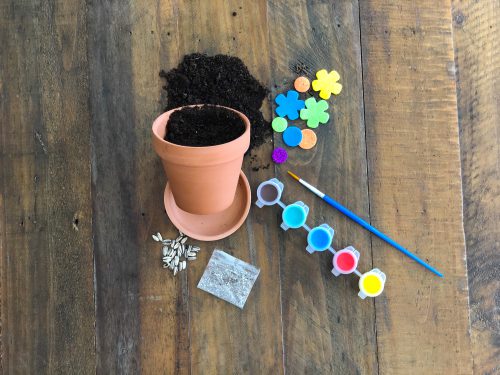 Price: 25 AED
Form sheets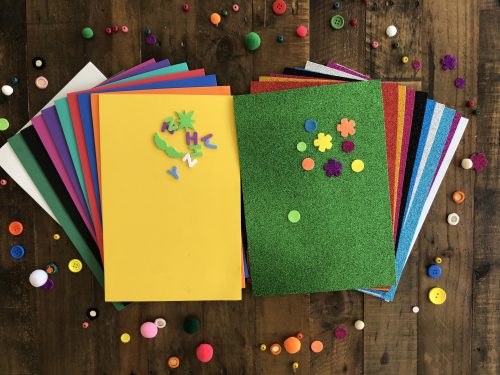 Price: 10 sheets 20 AED
Frame decorating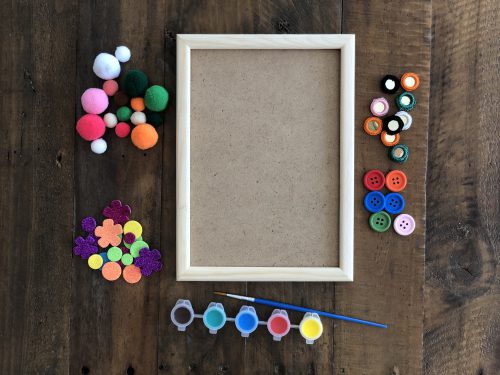 Price: 25 AED
Mini glitter stars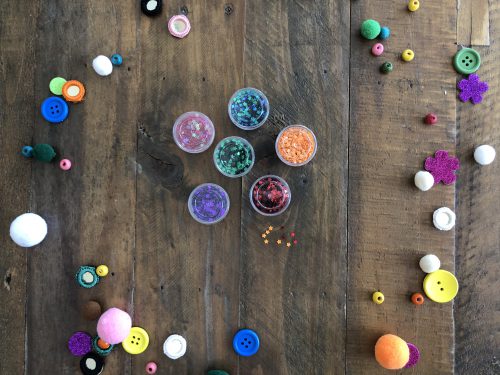 Price: 18 AED
Mini puzzle coloring including pens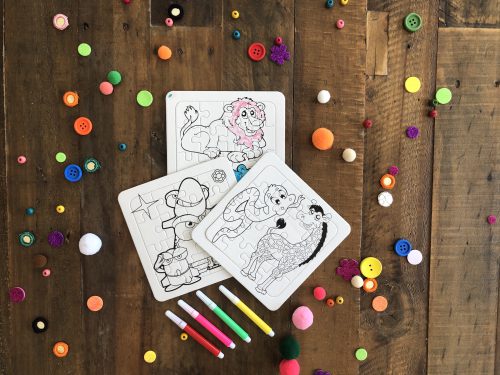 Price: each puzzle 18 AED
Mixed fantasy beads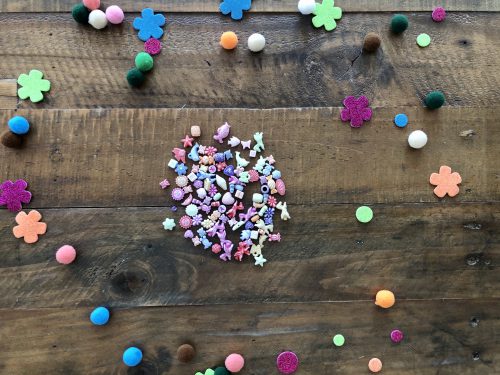 Price: 25 AED
Pencil case coloring
Price: each pencil case 30 AED
Paper animal masks, package of 3 masks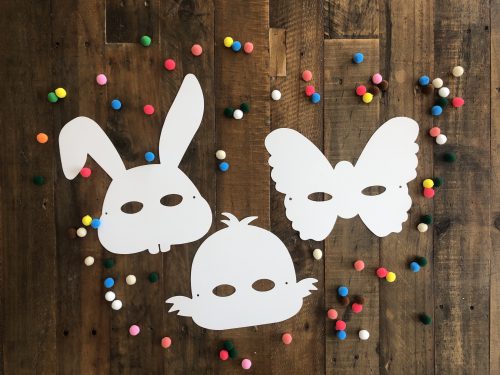 Price: 20 AED
Round wooden craft sticks
Price: 15 AED
Wooden alphabet and numbers puzzle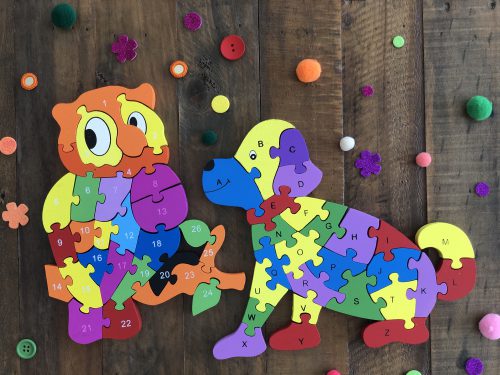 Price: each puzzle 25 AED
Quilling paper art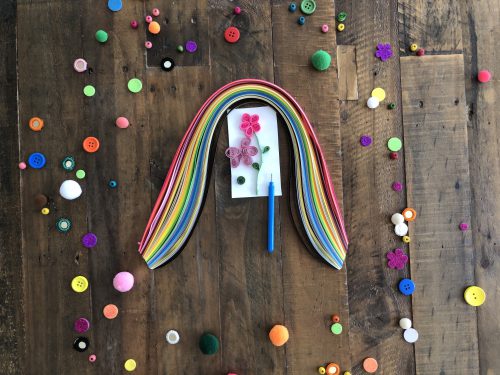 Price: 30 AED
Tattoo pens with stencils and stickers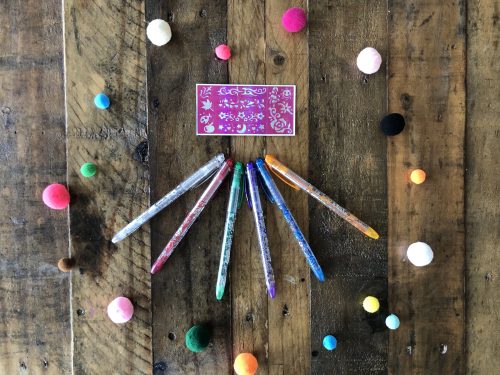 Price: 30 AED
Travel art bags, choose from 4 different styles, items inside are equal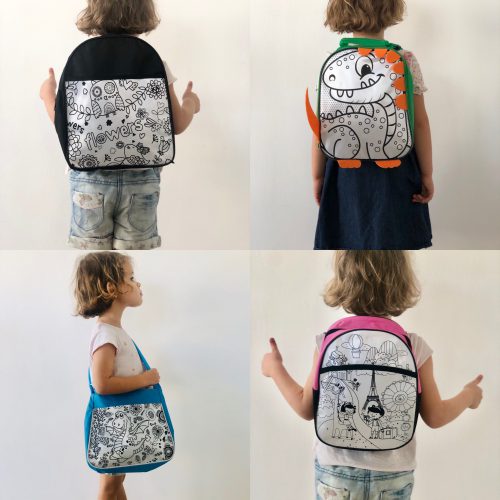 Price: 99 AED
Travel art bag pink summer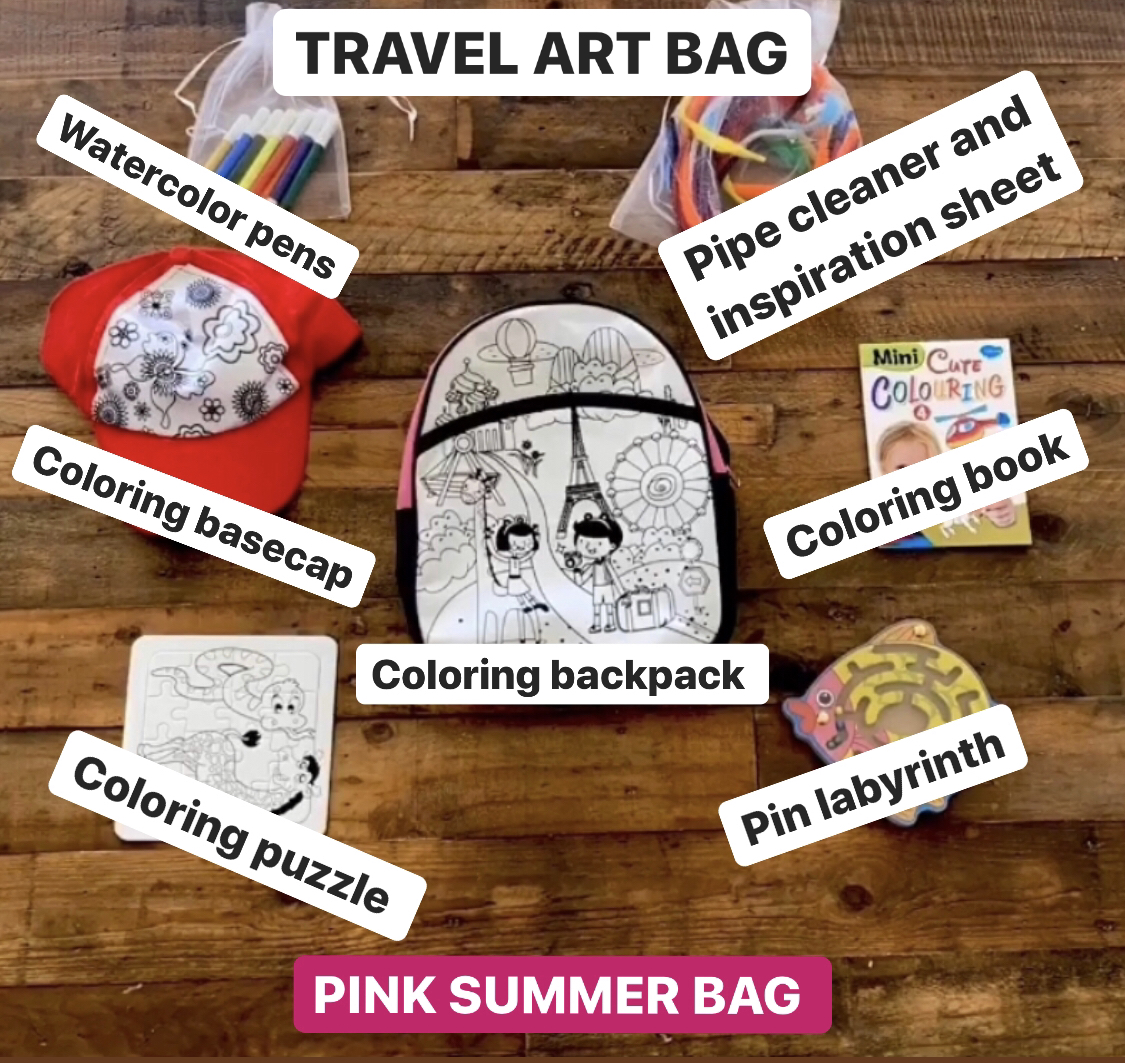 Price: 99 AED
Travel art bag blue sky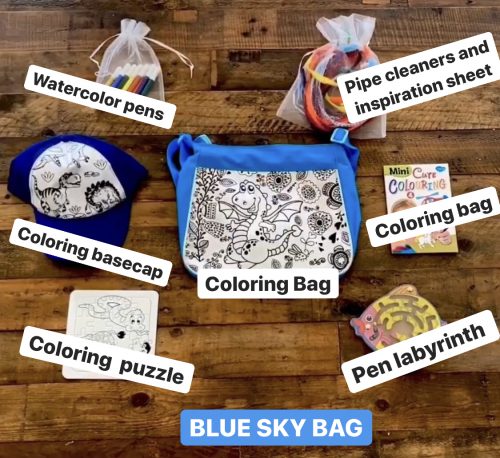 Price: 99 AED
Travel art bag black night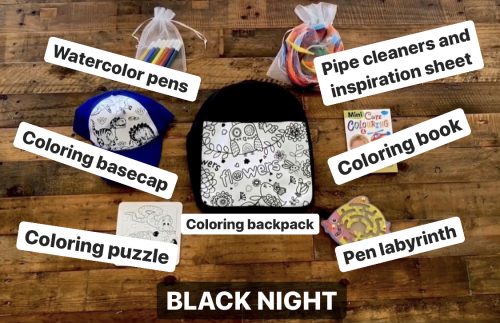 Price: 99 AED